7 possesions game rules
We will update this page soon with information about the Kickstarter campaign for Play Design
We will add a link to the campaign page.
If you like to get information previous or after the Kickstarter campaing, please contact us!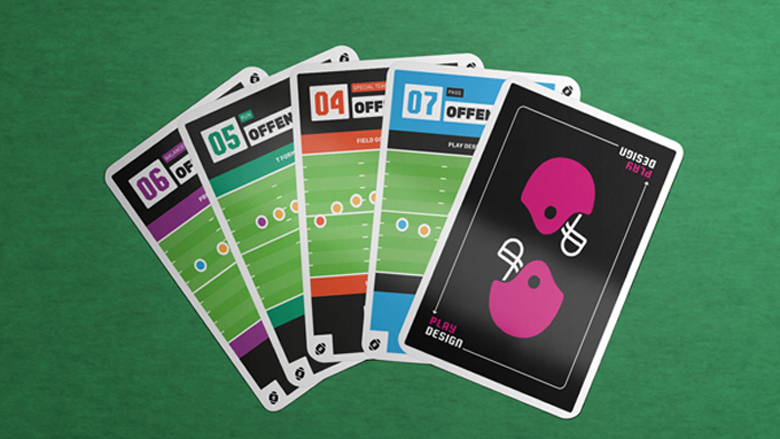 PLAY DESIGN is s card game, both fun and strategic, but it also makes you familiair with most American Football formations. And it's great as a gift to card and sports game lovers. The game can be played in 3 different ways. This makes it an apporopiate game for many occasions. The three game types are:
4 downs - This is the basic / primairy game for 2 - 4 players. In this game you have to win as much 4th downs as possible, beating your oppenents in timing the right cards and outplaying the others. When you lose, you lose yards, untill the last man (or woman) standing.
7 possesions - This is a signature 2 player game. Both players get their own color deck (black or white) and play the best of 7 possesions to win the game. Players play on offense and defense and try to figure out what their opponent is trying to do, as the decks and options for formations get smaller and smaller.
Playing the numbers - This is a binary game for 2 - 4 players. In this gametype you have to play strategic and win binary point by predicting the outcome of a hand. Along the way you can manipulate other players and tag team for an outcome. The one who makes the right calls and scores all related binary points is set to be the winner.
For American Football lovers it is also a great collectors item and a tribute to the game and formations. And you can teach your kids the basics of the game in a fun way!
So what do you get?
The game is designed to be a 56 card set.
There is both an 28 card deck in black and white. Both decks have 28 unique formations that is the backbone of the game.
The game comes in a black tuckbox or a white tuckbox..
There are 3 types of games you can play with the deck(s).
The rules come with the game and this website will contain a digital copy of the rules once the game is launched.
Here a example of the black tucbox (endprodyct may have slight differences)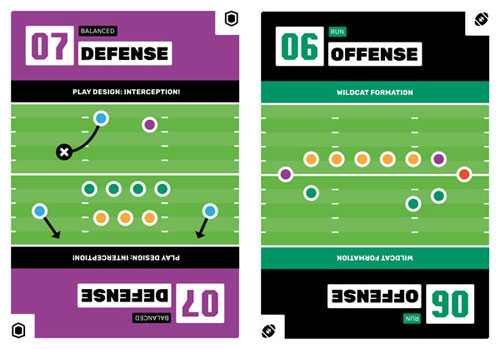 And two examples of the cards. You will explore them all later...
And beneath, an example of the white tuckbox design.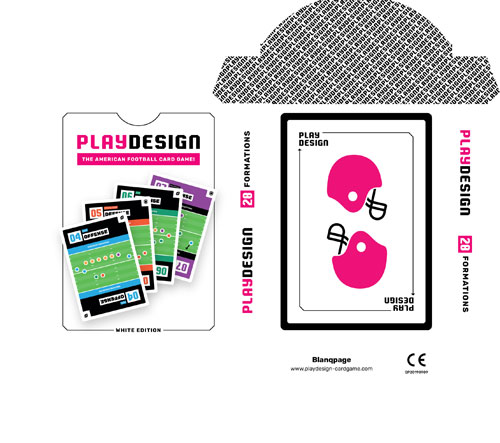 So, wait no longer, join us and support the game. Keep checking the website for the kickstarter launch soon.
And share this webite for the American Football card game